Congratulations on your discovery of Study Partners!
We're family-owned and operate under the supervision of our Director of Learning, Mary Ellen French. We've been involved in the education industry for over 17 years, offered private instruction since 2008, and delivered online learning since 2011. We opened our Cobourg Learning Centre in 2019 after living in Northumberland County for three years because we felt local students needed organized, professional academic support for the Ontario curriculum.
Meet our Director of Learning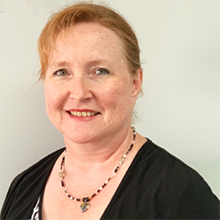 Mary Ellen French has over 30 years of experience working with parents and students as a Kindergarten to Grade 12 teacher and administrator in the Ontario education system. Her expertise in student achievement, academic strategies, and school systems form the base of services offered by Study Partners. As Director of Learning, she leads a group of highly qualified, experienced educators committed to personalizing learning in a way that builds confidence in each and every student.
An Ontario certified teacher, Mary Ellen has English and Math qualifications at the Secondary and Primary levels, as well as additional Specialist qualifications in English and Reading, and qualifications in Special Education. She has worked with students of all ages and learning styles. She began her teaching career as a Secondary English and Math teacher in Northwestern Ontario, spent two years as a consultant with the Ministry of Education's Thunder Bay regional office, and then eventually moved to Northumberland County with her husband, where they raised two children. She earned her Principal's qualification in 1998. She has served as Principal in three different elementary schools in the Cobourg and Trenton areas, and continues to be actively involved with teacher hiring and training for local boards.
Mary Ellen is passionate about building relationships as the foundation to good learning, and empowering students as active participants in their learning journey. In addition to supervising a team of dedicated learning specialists, she attends all 1-to-1 tutoring and coaching consultations, and advocates for our students, including with schools, where families may need her support.
When she is not working, Mary Ellen loves reading, spending time with her family, cooking, yoga, and kayaking when she can. She is a proud Alumni of Queen's University in Kingston, where she earned both her Bachelor of Art Honours in English and her Bachelor of Education.
Enjoy your online visit, and think about coming to see us in person. While our website is rich in information, there is no substitute for visiting our Learning Centre, where you can experience firsthand the benefits of an individualized, positive, future-focused approach to learning. Everyone is looking forward to welcoming you.